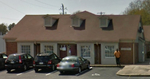 4137 Kirby Parkway
Memphis, TN. 38115
901-794-3397
Weekdays: 8:00 AM till 5:00 PM - Saturdays: 9:00 AM to 12:00 Noon
Closed Sundays and holidays (New Year's Day, Memorial Day, Independence Day, Labor Day, Thanksgiving Day, and Christmas Day).
We would be pleased to have you as our patient and part of our family:
Specialty: Our medical specialty is family medicine, which means we are trained to care for the entire family from children to senior citizens. We also perform minor surgeries, acupuncture, care for work-related injuries and illnesses as well as perform pre-employment evaluations, DOT certification, and school sports physicals, etc. Should you have any questions or concerns, please feel free to contact us.
About: The Hutchinson Clinic was established by Dr. John Toohig in March 1984 as Kirby Raines Family Practice. In 1999, Dr. Michael Hutchinson joined the clinic and changed its name to The Hutchinson Clinic.
Doctors and Education: Currently, the medical director of the clinic is Dr. Ying Xu, who graduated from Shanghai Second Medical University, Shanghai, China in 1989. After graduation, Dr. Xu was trained as a pediatric surgeon for three years at Shanghai Children's Hospital, Shanghai, China. Dr. Xu took her residency at the University of Tennessee, Department of Family Medicine. Dr. Xu is currently affiliated with St. Francis Hospital, Memphis, TN.
Dr. Charles Corbett graduated from the University of Mississippi Jackson in 1983. His specialty is also family medicine.
Dr. Ying Wang graduated from the School of Traditional Chinese Medicine in China in 1983. Dr. Wang is National Board Certified and holds the Tennessee State License to practice acupuncture. Dr. Wang has many years of experience in acupuncture, traditional massage techniques, herbal studies, and other alternative TCM treatments.